A major renovation project of our Bank Street location, beginning summer 2015 and running until spring 2016.
Our Bank Street Cemetery dates back to 1892, when farsighted leaders of the Adath Jeshurun Synagogue established a burial ground for the Ottawa area Jewish Community. Today, the site covers 14 acres with more than 4150 members of the community buried there, representing Beth Shalom, Agudath Israel, Machzikei Hadas and Beit Tikvah. Many families have three generations represented at the Bank Street location, and with capacity for 2800 additional lots, it is likely that most of Ottawa's current Jewish community will be buried there someday.
The Bank Street Cemetery is showing its age. There are parking and safety challenges, some headstones have gone into disrepair, and much of the area shows a lack of investment. The pride we feel when we honour those who have died is not mirrored in the physical appearance and upkeep of the cemetery. It is time to look at a comprehensive enhancement and capital improvement plan. This plan will require funding outside the current basic maintenance budget.
Upon the death of Irving Taylor z"l in 2012, his family, led by his son Brent, decided that their legacy project would be the renovation of the Bank Street Cemetery, and stepped forward with a lead gift. Many other generous individuals have now come forward to support the initiative. We invite others to join with us to help make this project a reality.
The revitalization of the Jewish Memorial Gardens will transform the Bank Street Cemetery into a more peaceful and respectful resting place for our loved ones, befitting the end of life's journey.
We welcome donations to this project.
See our donations page for details.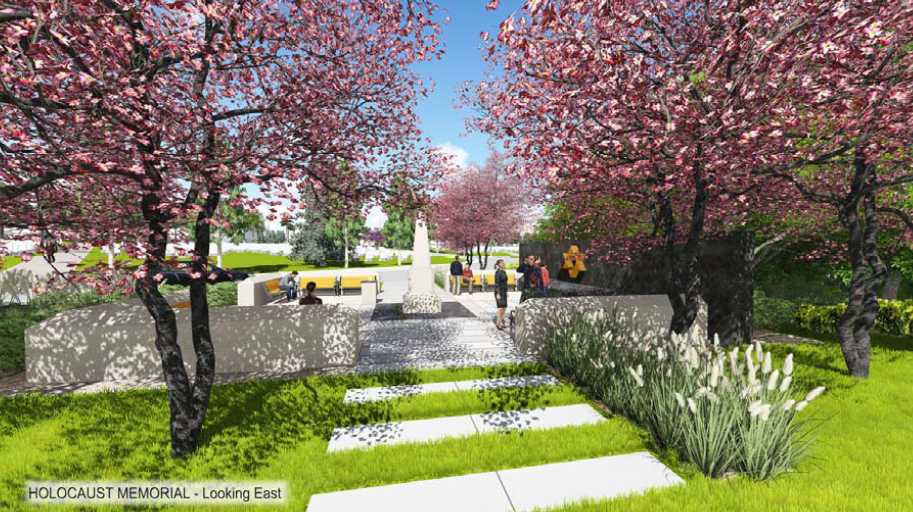 For more details on the project plans, please see the Revitalization Project Planning Document, or watch the video below for an overview.